CARL ZEISS VISION
The first man on the moon—photographed on the 20th of July 1969 with ZEISS camera lenses.

Google Earth uses ZEISS precision camera lenses to obtain spectacular images of the earth.

ZEISS microscopes help Nobel prize winners make red blood cells visible.

ZEISS camera lenses play an important role for directors and camera crews who shoot Academy Award winning films, such as Birdman and Lord of the Rings.

Unmatched Tradition—Unequalled Performance
For over 160 years, ZEISS has been the world leader in precision optics. From microsurgery to scientific research, Hollywood filmmaking and the U.S. space program, professionals who require the best in clarity, precision and quality choose ZEISS.Seeing is Living
Nothing is more important than the quality of your vision. You trust us at The Gardens Eye Care to provide the best in vision care. And we trusts eyeglass lenses from ZEISS to provide you with the clear, precise vision you expect.ZEISS pioneered many of the innovations that define modern eyeglasses. And today ZEISS continues to evolve the science of optics for one simple reason: to create a higher level of clarity in eyewear that is completely tailored to your needs and your life. Your eyeglass lens needs depend on many factors, including your basic vision condition, age and lifestyle. ZEISS offers the designs, materials and lens treatments that allow us at The Gardens Eye Care to provide the precise eyewear solution for you.

ZEISS EnergizeMe Eyeglass Lenses
Time to refresh your tired eyes.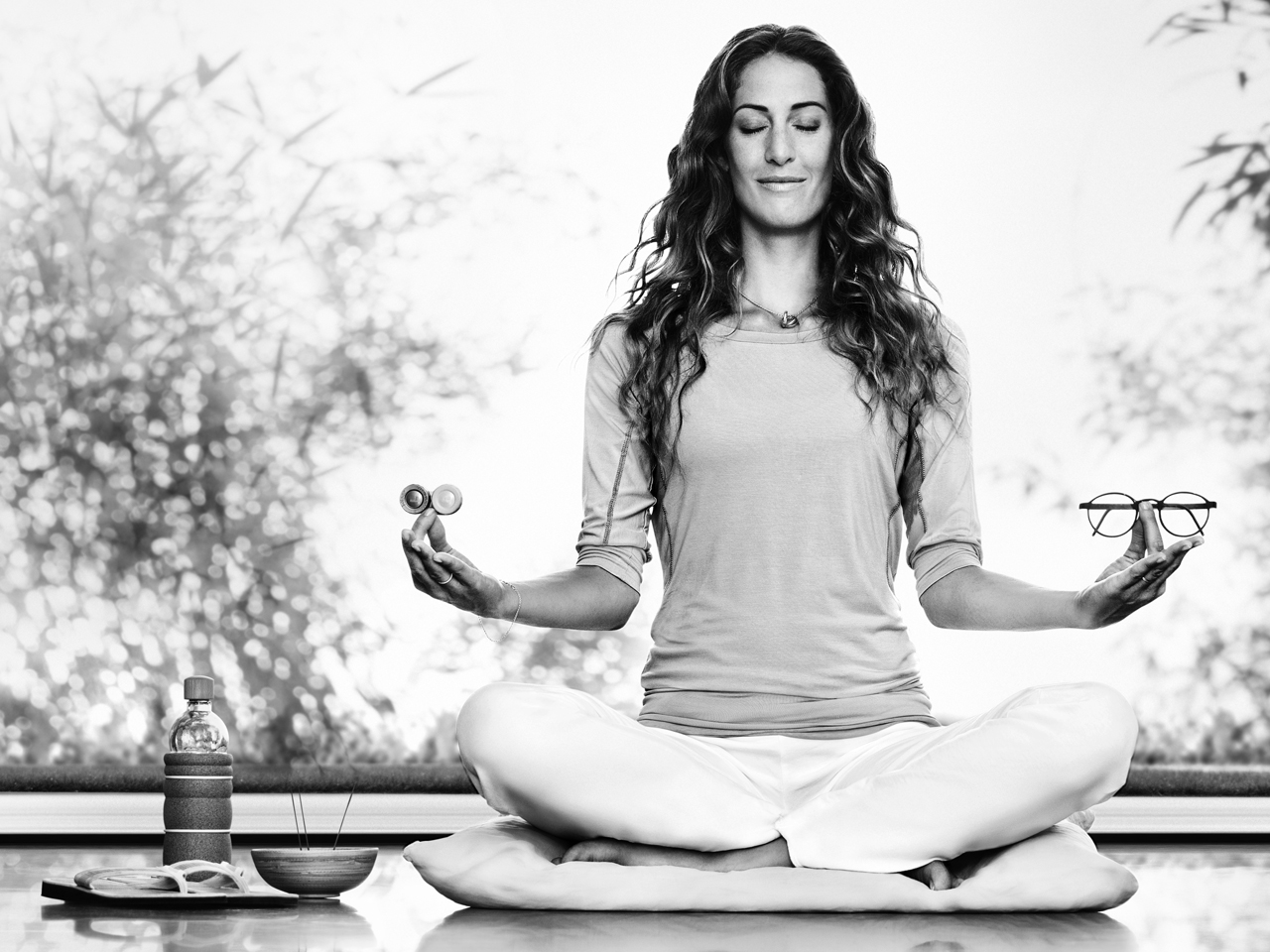 These days every contact lens wearer has at least one pair of glasses to give their eyes a break after hours of contact lens wear. And frequently using smartphones and tablets causes additional eye strain. But did you know that these glasses can address both these problems and more?
Enjoy more comfortable vision and refreshed eyes when switching to glasses after removing your contact lenses. ZEISS EnergizeMe eyeglass lenses provide contact lens wearers with something more than a typical pair of glasses. These are specially optimized for contact lens wearers' visual behavior, and provide sharp, clear vision in the digital world.

So long digital eye strain!
Enjoy comfortable vision when using your smartphone, laptop or tablet – thanks to innovative technology from ZEISS.
Even if you're not a "digital native," we all are using digital devices more and more. This shift has caused our visual habits to fundamentally change: reading on digital devices requires a shorter reading distance, and causes our eyes to shift frequently from near to far and back again. In particular using a smartphone, tablet or a similar digital device for an extended period of time can result in stressed or overly tired eyes. ZEISS EnergizeMe eyeglass lenses for contact lens wearers feature a special technology which makes it easier to read books, newspapers, magazines, and on all kinds of digital devices. They're an excellent way to prevent digital eye strain.
ZEISS Single Vision Individual
The customized single vision lens.

ZEISS Single Vision Individual embodies the entire, outstanding technological know-how and optical excellence of ZEISS. As a result this lens offers you outstanding visual quality, providing edge-to-edge clarity. Absolutely top-class, totally individualized.
The combination of the optical expertise of Dr Ellent, our expert optician and the professional measurement of all personal data with an optimisation process precisely tailored to the needs of each individual wearer results in a level of individualisation that will immediately impress the wearer – individualisation which is symbolized by the personal engraving on the lens.
ZEISS Single Vision Individual is focused on all spectacle lens wearers who want the best optical quality for their eyes
ZEISS Progressive Lens Individual 2

The most individualized ZEISS progressive lens:
Different requirements for different ways of life based on your main daily activities and visual needs.
Near

Works frequently in the close visual range (30–60 cm)
Mainly static visual tasks (e.g. reading, handicrafts)
Prolonged indoor activities, requiring excellent near vision

Intermediate

Often works in the intermediate visual range (60–90 cm; e.g. computer work)
Dynamic visual tasks requiring frequent changes in visual range (e.g. driving, sport)

Balanced

Prefers a high-quality universal viewing solution
Regularly alternates between all visual ranges
ZEISS PhotoFusion®
The self-tinting lenses that react fast to changing light.

Photofusion® was created by ZEISS experts to provide you with self tinting lenses that darken and clear again faster*.
Self-tinting lenses contain molecules that react to UV rays. When hit by UV rays, these molecules are unleashed, thus darkening the lens – the more intensive the UV rays, the darker the lenses. Self-tinting lenses therefore adjust automatically to changing light conditions. And of course, whether the lenses are clear or dark, PhotoFusion® always provides 100 % UVA and UVB protection.
ZEISS Digital Lenses: Spectacle lenses for users of digital devices
New lifestyles pose new challenges to our vision.

Digital devices such as smartphones and tablet PCs have become our constant companions in daily life. They simplify our lives and define our lifestyle. The more we use them, the more we are required to switch between close-up and distance vision. That means we are using our eyes in new ways – and we have no idea of how our eyes will cope with this new challenge.
Common Symptoms of Digital Eye Strain are:
| | | |
| --- | --- | --- |
| Tired Eyes | Stiff Neck | Headache |
One thing we do know is that people in their 30s and 40 are starting to experience frequent episodes of eye irritation, neck pain and headaches, especially in the evenings – and screen breaks and home remedies provide only temporary relief.
How ZEISS Digital Lenses can benefit you
ZEISS Digital Lenses enables relaxed vision and outstanding visual acuity when using smartphones or tablet PCs, making it easier for your eyes to focus.
Comfortable close-up vision relaxes your eye muscles while maintaining sharp focus.
Quick and easy to get used to, outstanding wearer tolerance, easy adjustment process even for the untrained eye.
ZEISS Digital Lenses are suitable for all the situations you might encounter during the course of the day – so they eliminate the hassle of switching glasses.
DuraVision® BlueProtect by ZEISS
The ZEISS Blue-Violet Light Blocking Solutions.

DuraVision® BlueProtect by ZEISS is a coating specially developed for people who spend a lot of their time indoors and are exposed to blue-violet light from LEDs as well as TV, computer or tablet screens.
ZEISS DuraVision® BlueProtect reflects parts of the blue-violet light emitted by these sources, preventing light from entering the eye. This ZEISS coating reduces the transmission in the spectrum of 380–455 nm (blue light hazard) to a BPI 15 while keeping the high transmission level above 460 nm.
There is a body of evidence to suggest that blue light in the spectrum between 400 and 520 nm with a maximum at 460 nm is important for the proper regulation of melatonin in the body, which influences circadian rhythms (day-night rhythm) and general well-being.
On the other hand, there is a body of evidence to suggest that long-term exposure to blue-violet light below 460 nm, with a maximum at 440 nm, may contribute to photochemical damage of the retina, increasing the risk of macular degeneration over time (known as the 'blue light hazard').
DuraVision® Platinum by ZEISS
The best of ZEISS Premium coatings

To meet the challenges of everyday life, we need hard, dirt-resistant lenses that are easy to clean. This is precisely what hard, anti-reflective lens coatings offer – but the quality of these coatings can vary greatly.
What makes ZEISS lenses with DuraVision® Platinum AR coating different? These hard and light lenses are very robust, dirt-resistant and easy to clean while offering the best anti-reflective properties. An integrated system of coating layers densely packed using ion-assisted deposition results in a lens surface that is three times harder than the previous generation of hard anti-reflective (AR) coated plastic lenses and 35 % harder than AR coated glass lenses*. ZEISS lenses with DuraVision® Platinum AR coating also have a more cosmetically attractive, blue residual reflection colour that generates over 20% less luminous reflectance than conventional green AR coated ZEISS lenses.
---

1. More robust
ZEISS lenses with DuraVision® Platinum AR coating are three times harder than the previous generation of hard anti-reflective (AR) coated plastic ZEISS lenses1 and 35 % harder than AR coated glass ZEISS lenses.2
---

2. Dirt-resistant
The patented anti-static layer3 prevents the build-up of static electricity. As dust and lint are not attracted to the lens surface, lenses stay cleaner longer.
---

3. Very easy to clean
The super-slick Clean Coat makes lenses very easy to clean. Lenses with high contact angles repel oil and water more effectively. ZEISS lenses with DuraVision®Platinum AR coating have a contact angle of a minimum of 110° (lenses without super-slick clean coat: 95°).
---

4. Anti-reflective properties
A less noticeable and blue reflection colour increases the light transmitted by the lens, resulting in even better vision. These lenses show more than 20% less luminous reflectance than conventional green AR coated ZEISS lenses.
ZEISS Drivesafe
---
**Compared with conventional lenses