Affiliate Practice
Dmitry Belenky, MA, LMHC
NYS Licensed Mental Health Counselor / Psychotherapist
12 Station Square
Forest Hills, NY 11375
Telephone: (917) 371-8655
Email: dbelenkylmhc@gmail.com
---
Mission
Finding Ability in Disability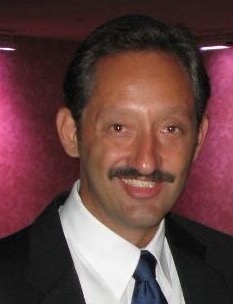 Dmitry Belenky welcomes you to his practice at 12 Station Square in the beautiful Forest Hills Gardens.
Dmitry Belenky is an NYS Licensed Mental Health Counselor with seventeen years of individual and group therapy experience. Dmitry Belenky's in-depth knowledge of effective therapeutic techniques and his work with individuals from a variety of social, cultural and ethnic backgrounds enables him to offer counseling that produces fast, measurable results and enables patients to live life to the fullest.
Mr. Belenky's area of expertise is in resolving common areas of psychological/emotional instability and concern: anxiety and phobias, depression, panic attacks, insomnia, eating disorders, relationship or marital difficulties, sexual problems, drug, tobacco and alcohol abuse, chronic irritability or excessive anger, unwanted repetitive habits, childhood problems (ADHD/ADD, bedwetting, school phobias), loss and bereavement counseling, public speaking phobias, learning disabilities, domestic violence, and child abuse/neglect issues.
The therapeutic modality Mr. Belenky implements is Cognitive Behavioral Therapy along with Progressive Breathing Relaxation and Progressive Muscle Relaxation techniques which alleviate stress, anxiety and other emotional issues that an individual may be experiencing.
Aside from his private practice, Mr. Belenky also serves as an Independent provider for Related Services for School-Age Students with Disabilities through The NYC Department of Education.
Here his patients will feel the empathy, nurturance and the leadership of a well-seasoned Mental Health clinician.  A clinician who will be getting down to the patient's level, understanding where he/she has been, where the patient is now and who will guide the individual to a brighter more meaningful future.
Dmitry Belenky earned both his Bachelor's Degree and a Master's Degree in Forensic Psychology from John Jay College of Criminal Justice (CUNY). He has earned his licensure in 2006, after ten years of psychotherapeutic experience. Dmitry Belenky is an active member of the New York Mental Health Counselors Association (NYMCHA) and serves as a student mentor to prospective candidates in the field of mental health counseling.